Hi, I haven't written a post in a while. I'm sure like many you never know if many do read these kinds of posts but feel its still a good idea to keep posting.
Its been a slow start to 2017, and it seems others have found the same. The first wedding of the year was April the 1st and May is when it all gets busy. Ive been busy with shows, events and sports shoots though.
I'm lucky that I do get to work in a few different areas of photography. I do alot of Weddings per year, alot of location shoots, and fitness related work, oh and products and commercial. So its always changing and keeps my creative mind active.
I recently did a Trash the Dress shoot, but we used Powder Paint for it. This was actually alot of fun. See below.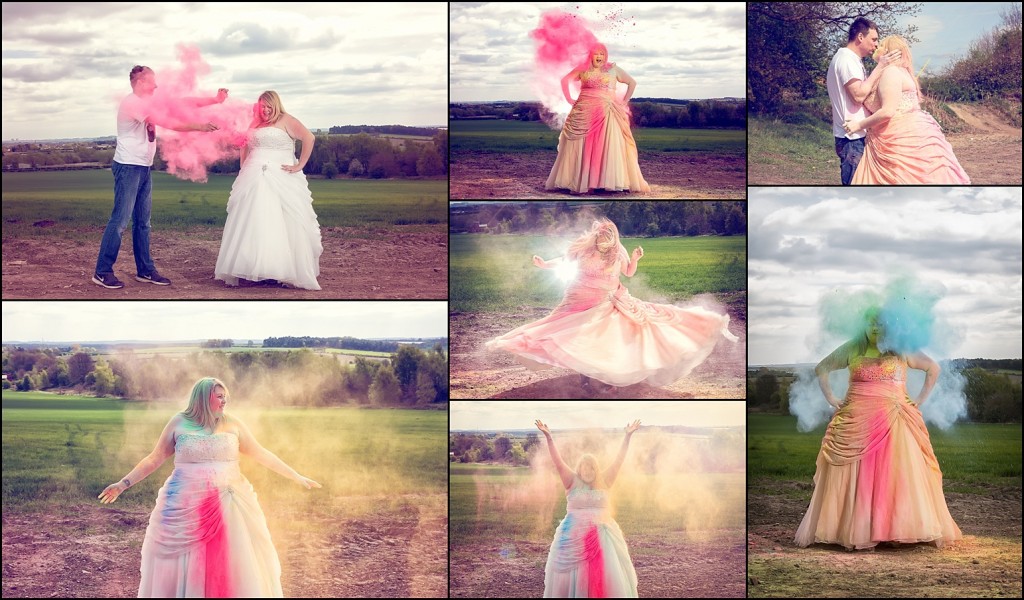 Due to be so busy out and about I have closed the studio for now. I may get another later in the year but will want something bigger anyway. But I do find most of my work is on location and all over the country. I also recently did my first Gender Reveal shoot, this was outdoors too. I can't share any images yet as the couple are yet to reveal to family. But I will do a separate post just for that.
One last thing. Wedding Photography. My packages are now even simpler to understand. I didn't want lots of different packages that will simply confuse some people. So now I have just 2 packages. But they can be adjusted to suit you. The first is the all day with all images, I do not keep any images back, you get them all. I do bring a second photographer to help with lighting as I like to do some outdoor shots using professional studio flash. The second package includes a Graphistudio book. These books are simply fantastic. Why settle for anything but the best for your Beautiful Wedding Day. If you want to know more about how I work and why, just get in touch.
I hope thats a good update for now. Enjoy the weekend.
Wedding Photographer based near Sheffield/Doncaster South Yorkshire.