There are three things you need to know about your camera in order to take good photos at night. Those three things are ISO Exposure and Aperture. These three key ingredients are what helps take good photos at low level lights. Most modern digital cameras in the past 3 years have instructions on how to adjust these settings. Consult the manual on your digital camera.
ISO = how sensitive your camera is to light. ISO 200 is twice as sensitive as ISO 100. ISO 400 is twice as sensitive to ISO 200. The more sensitive (higher ISO) the shorter the exposure needs to be for a similar image. So why not jump to ISO 1600? Because in digital cameras, that will make for a very grainy photo unless you got an electronically cooled CCD like they use for photographing astronomy. Most "normal" digital cameras only go up to ISO 400.
Exposure (shutter speed) = how long your shutter will stay open, allowing light to collect on the image sensor. 1:15 is 1/15 of a second. 1:4 is 1/4 of a second. Remember, in shutter speeds less than a second, the LARGER the bottom number, the SHORTER the exposure (provided that a 1 is the numerator) 6/10 is more than twice as long as 1/4. Also, camera shake can cause blurry photos at settings longer than 1/15.
Aperture: F-stops are different settings allowing different amounts of light to enter your camera. This is different from exposure, in that the aperture is that funky iris/anus looking thing that is a series of connected sheets that either open or contract to make a hole get bigger or smaller. Think of the opening to the old James Bond movies where that aperture starts as a small dot and opens up to get bigger. If you watch the LCD on your camera and adjust the aperture, you will see which setting opens up the iris to allow more light in by watching your LCD become brighter or dimmer.
There are alot of compact cameras for sale now, but its worth looking for ones that do work well in the dark. Here is one by Sony. The spec suggests it is still great in the dark.
https://www.sony.co.uk/electronics/cyber-shot-compact-cameras/dsc-wx500#product_details_default
And seeing as I'm a Canon user myself, here is there offering, this really does look good for a compact camera
https://www.canon.co.uk/cameras/powershot-sx730-hs/
Take power and versatility on every trip. This travel zoom camera with easy smartphone connectivity puts a huge 40x zoom lens with 24mm wide angle in your pocket – for superb images and Full HD movies packed with distant detail day or night.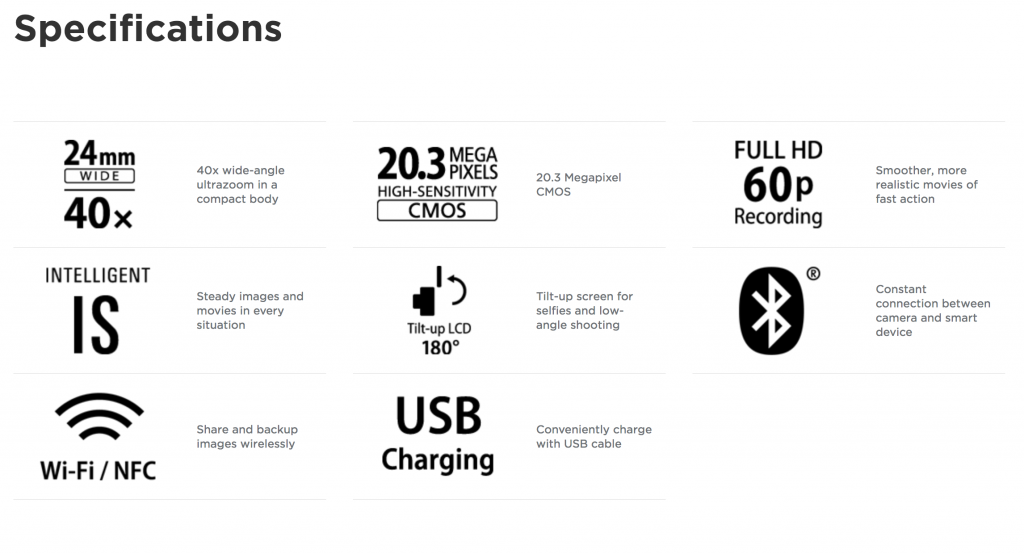 Any questions please do ask.
Lee