This may seem like an odd post, but one of things that is rare at weddings, is the groom arriving in a fancy car. We always see the bride and bridesmaids arrive at the venue or church in beautiful cars, but rarely the groom.
Men and boys have always had a love for cars. We seem to obsess over them from an early age. (women too I know) so it makes sense where possible to hire something super cool for your wedding day. Anyone who does hire out supercars or film based cars please do get in touch by the way. I know of a few car companies who are great, and provide stunning cars, but they dont have super cars or cars from films (transformers) etc.
Here is a little boy from a wedding who loved the Ferrari his dad came in.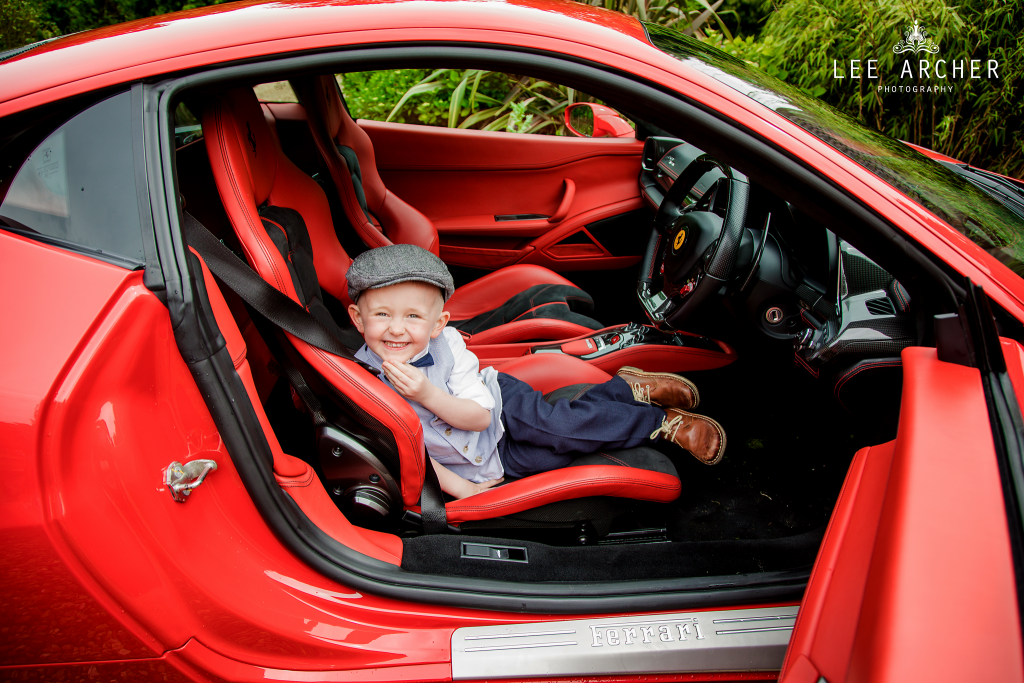 The wedding by the way was at The Secret Garden, gringley on the hill. It looks like they have a new website too so pop along and look.
So the groom arrives in this beautiful car. We took alot of shots.. well why not.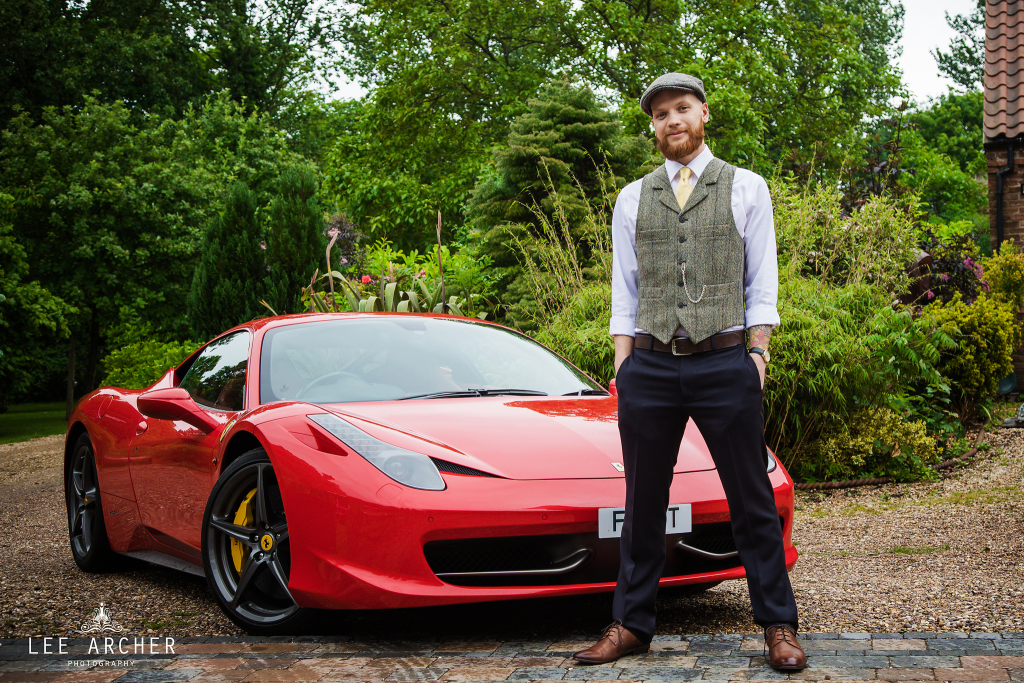 Thanks for reading..
Lee