[fusion_builder_container hundred_percent="yes" overflow="visible"][fusion_builder_row][fusion_builder_column type="1_1″ background_position="left top" background_color="" border_size="" border_color="" border_style="solid" spacing="yes" background_image="" background_repeat="no-repeat" padding="" margin_top="0px" margin_bottom="0px" class="" id="" animation_type="" animation_speed="0.3″ animation_direction="left" hide_on_mobile="no" center_content="no" min_height="none"][fusion_text]Alot of my clients often tell me they can't think what to do for there teenagers birthday. And one of there ideas is a photoshoot. Now, we live in an age where photographs are taken every single day. The 'selfie' is now more popular and ever before. The quest for Facebook likes is what its all about.
Now I know this will never be replaced, but the youngster do love there photograph taken. So with that in mind, the party photoshoot became more popular. Between 5 and 8 kids or older teens love coming to a professional studio and doing what they want.
It starts with simply large white background for fun group shots, messing about etc. Then after an outfit change we also change the lighting anf background and go for a more serious and arty look. This can still be fun, but mixed with lovely images. Images you would want to frame and keep.
My studio has a waiting area ideal for 2 or 3 adults, more if less kids are there. Tea and coffee is also free.
If you would like to know more click the CONTACT section and get in touch. Below are some shots taken on this last shoot.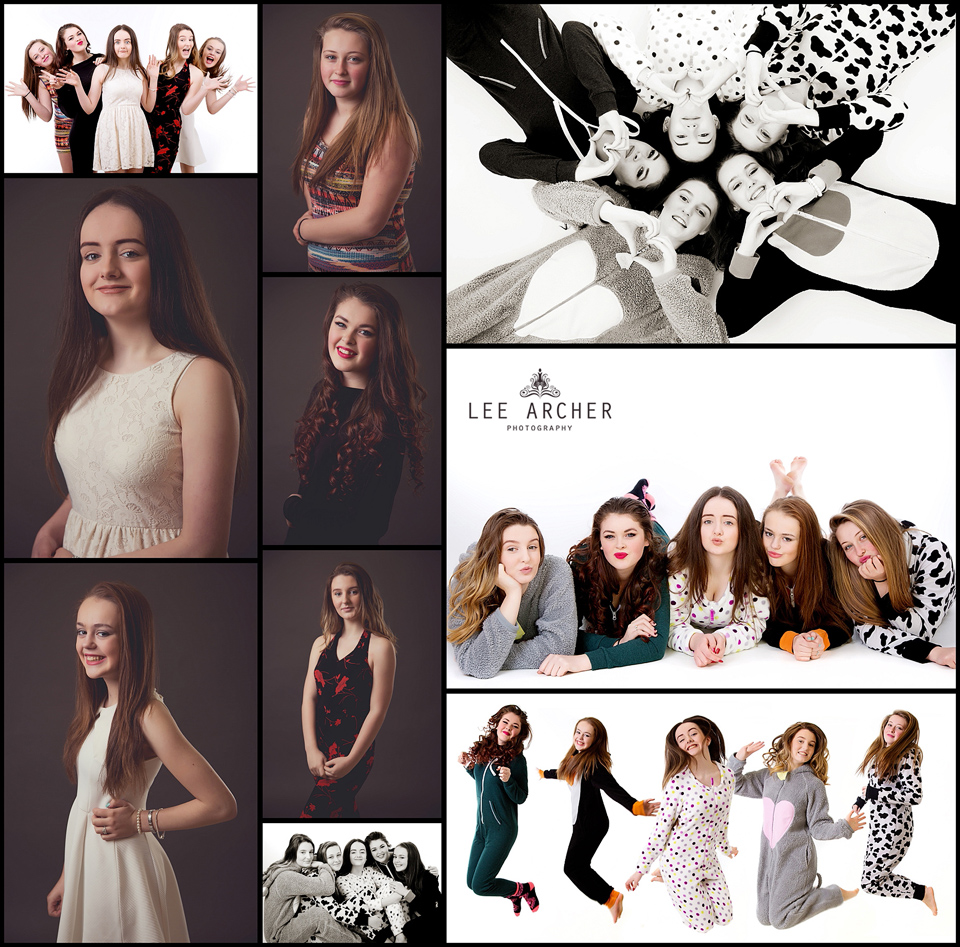 [/fusion_text][/fusion_builder_column][/fusion_builder_row][/fusion_builder_container]