[fusion_builder_container hundred_percent="yes" overflow="visible"][fusion_builder_row][fusion_builder_column type="1_1″ background_position="left top" background_color="" border_size="" border_color="" border_style="solid" spacing="yes" background_image="" background_repeat="no-repeat" padding="" margin_top="0px" margin_bottom="0px" class="" id="" animation_type="" animation_speed="0.3″ animation_direction="left" hide_on_mobile="no" center_content="no" min_height="none"][fusion_text]The Superman Groom
Last month I covered Mandy & James's wedding at West Retford Hotel, Nottinghamshire. Until I arrived I expected just a normal day, the same as I do most weeks. However, once I met the gents, i knew we were in for a different day.
James and his groomsmen were a good bunch of guys. Like me, they loved films and geeky things. So they already had me laughing just doing a few pre-wedding images. Its always good if you can find a common ground with clients. Why?, well relaxed people take better photographs. Laughs, smiles etc look better when real.
This doesnt mean its normal to mess about or always be a joker, because that isnt me. But finding a way to relax people is key. It wont always happen of course, but its best to try.
So the say went great, the weather tried to stop things, but we were too good for that. And went out anyway and still created some great shots. The West Retford is a good wedding venue. Large grounds, lovely interior, nice staff. And great food. The family were very kind and invited me to eat with them, this too is a lovely way to build bridges let guest get to know me. Unlike some, I don't insist on food provided. But its is very welcome.
As I mentioned at the start, James is a bit of a geek. So it comes as no surprise that for the first dance he would appear as Superman. And he did pull it off well. I wasnt sure if Mandy would go crazy, or love it. Just before the dance, she knew we were arranging something, and said "He's doing something crazy isn't he, but i love him" this was a great thing to hear. As a couple will love the crazy things about there partners.
So here are the highlights.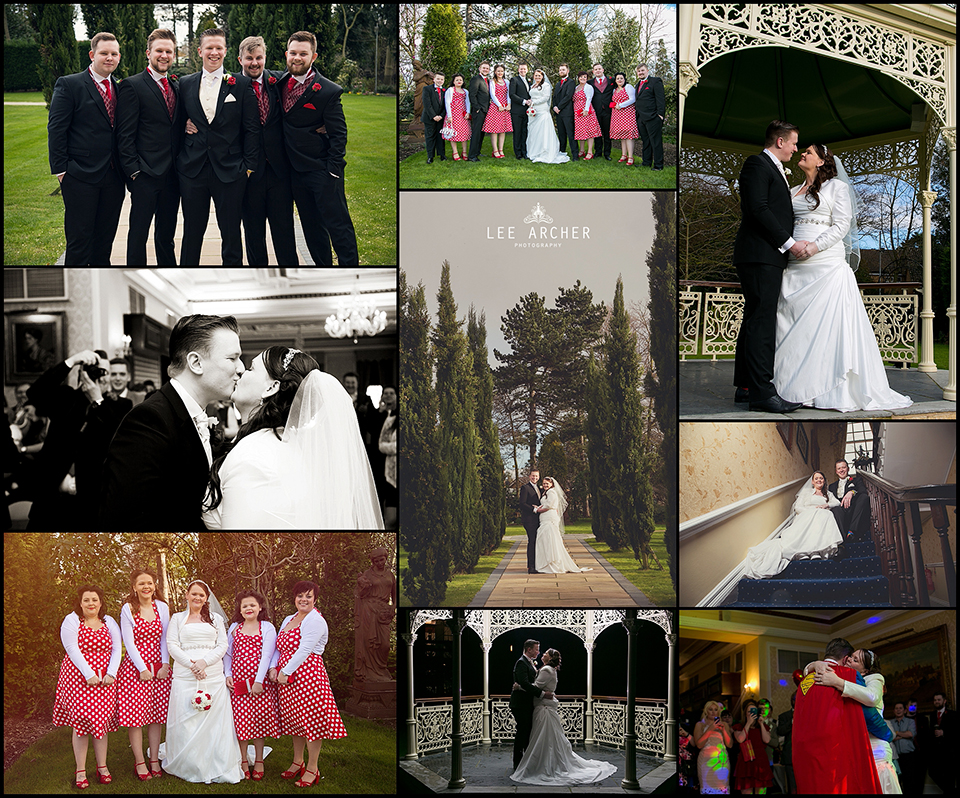 [/fusion_text][/fusion_builder_column][/fusion_builder_row][/fusion_builder_container]