I sometimes get asked what do I do for the wedding prep photography. The answer is simply taking photographs of you all getting ready. I observe and document the occasion, not getting in the way or asking for posed shots. Of course you can arrange this if you wish but I can get the images as things happen.
As you can see there's a posed shot once the make-up is on, and sometimes a couple once the dress is on.
But I know how stressful the getting ready process is, so its a relaxed photography session.
I also usually arrive 2 hours before the ceremony to ensure most of the prep has started and everyone is happy for there photographs to be taken.
These images are great for the groom to see at a later stage when you view all your photographs together and if having a wedding book they help tell the story of how the day started. Although the focus here is on the bride, if the groom is getting ready close by or in the same hotel we can get some of him getting ready too, but the gents don't take as long and often don't require this part of the service.
If you want to chat about your wedding day and see if I would be the person to capture your memories please do get in touch, the consultations are free and no sales involved.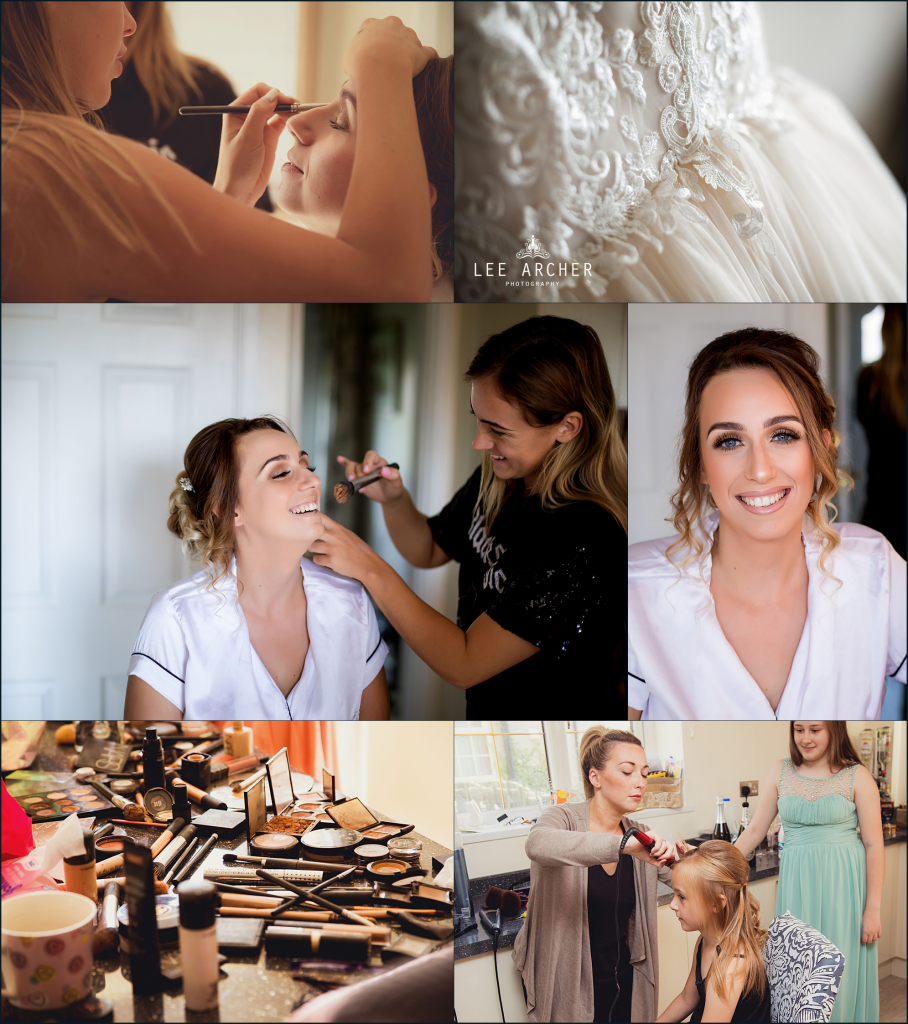 Lee