[fusion_builder_container hundred_percent="yes" overflow="visible"][fusion_builder_row][fusion_builder_column type="1_1″ background_position="left top" background_color="" border_size="" border_color="" border_style="solid" spacing="yes" background_image="" background_repeat="no-repeat" padding="" margin_top="0px" margin_bottom="0px" class="" id="" animation_type="" animation_speed="0.3″ animation_direction="left" hide_on_mobile="no" center_content="no" min_height="none"][fusion_text]
Red10 Bridalwear & Nail art photoshoot
I was approached by Red10 Training Academy, Doncaster. To work on a photoshoot idea they had. It sounded great as alot of effort was going into it. It does make shoots alot better to work on. The collaboration featured some of the best companies and hotel in the area.
The location for the shoot was the Mount Pleasant Hotel, a wonderful venue for weddings, birthdays, christenings or even funerals or just a break away. The bridal gowns were provided by Victoria House of Armthorpe who supply all of your designer bridal needs along with prom and mother of the bride. The Jewellery and accessories were provided by Venezia Designs of East Laith Gate, a lovely boutique nestled in the heart of town the stock some really exclusive and stunning labels.
After a full day or prep the ladies were all ready, so I arrived at the hotel at 3pm to set up. We had planned to do the bridalwear outside but as usual the weather got the better of us. So we stayed indoors and used an area graced with antique wooden doors for the backdrop. It still worked very well. I kept the lighting very simple. A 2 light set-up with one being a huge octabox for the main light and a smaller for rim/fill. I set my lights a certain way as to still keep the ambient of the room. A little how I approach wedding images when photographing an actual wedding. The hotel were great, making sure we had everything we needed.
We worked very well and managed to get a wrap by around 6pm. I was shooting direct to the laptop wirelessly so the team could view the images as we went and choose the best for edits. This saves alot of time for all involved. I find then the images we edit are always keepers.
Ive 2 sets of images to show you.  One set is behind the scenes and the prep. The 2nd will be the finished edits. It was great fun, yet productive.
Heres the first set. Taken by one of the team with there camera. If you right click you should be able to view full size. copyright Lee Archer & Red10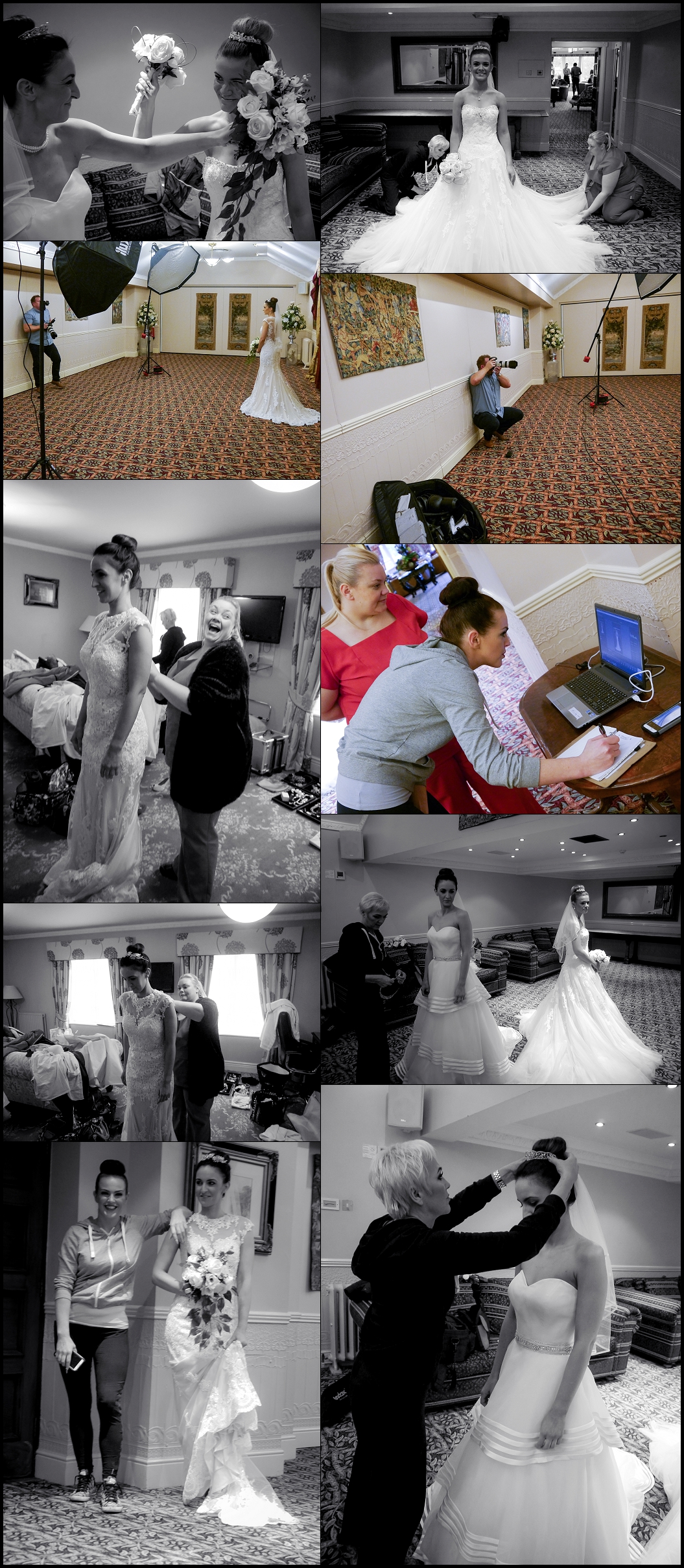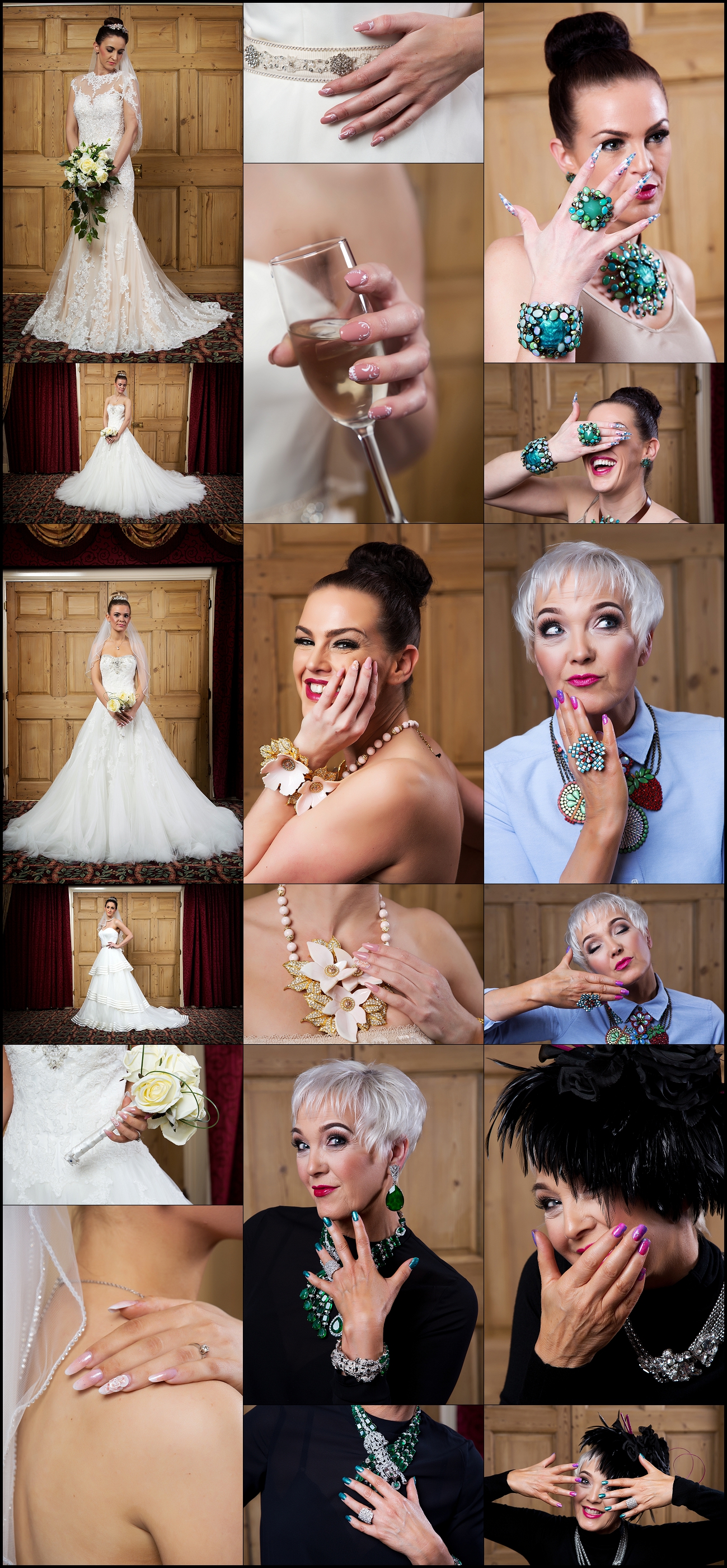 [/fusion_text][/fusion_builder_column][/fusion_builder_row][/fusion_builder_container]